Welcome to Saffron Spices online delicatessen est. 2009 offering the finest artisan food brands not found on the high street. We sell organic spices including grade 1 Iranian saffron, Madagascan vanilla pods, Guatemalan cardamom, Sri Lankan cinnamon and more. We have just added a luxury Bulgarian raw honey brand to our store which is exclusively selling online here and also available in partridges delicatessen Kensington by appointment to H.R.H. Qunne Elizabeth II Queen of England.
Our friendly team give the best customer service and we dispatch your order the very same day if the order is in before 3pm that day, using H.M. Royal Mail first class tracked and signed delivery in the UK and for international delivery we use Parcelforce Worldwide.
When you checkout to pay for your items you will be taken to a HTTPS secure server operated by Nochex a company specialising in secure online transactions running on a 256 bit SSL secured connection for your ultimate security.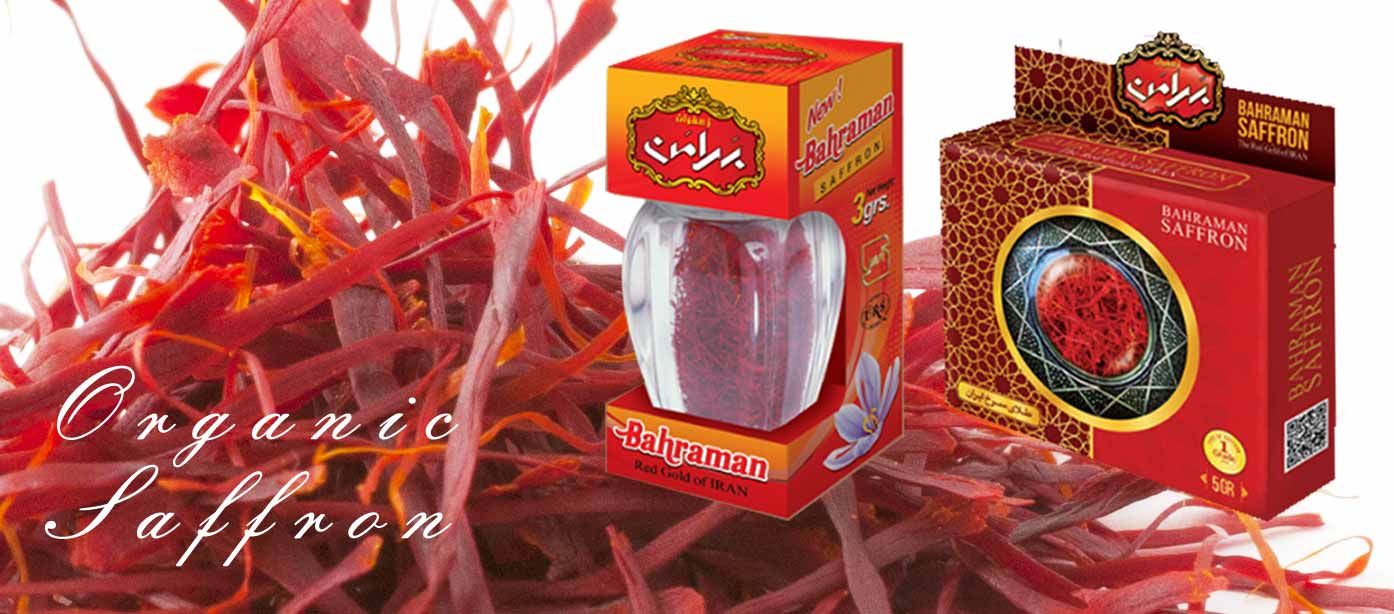 The Bahraman saffron company in Iran has since 1970 produced the finest sargol grade 1 saffron filaments, saffron powder and saffron tea. Our powdered saffron is made from our Iranian saffron filament tips only so you can always be assured of our filament & powder saffron highest quality. Sadly low quality saffron is often traded on international markets and you need to beware of this as often the criteria for pure saffron are  not respected.  Dr. A. Jayathilak, Chairman of ISO standards stated "Saffron's high value have made it often an object of adulteration". Our saffron has international certificates ISO 9001-2008 + ISO 22000:2005 and also national standard number 259-1 from the Iranian Industrial Research Institute. Below we have compiled a chart of laboratory analysis showing our sargol iranian saffron in quality and power comparison to the best Spanish varieties.
Our Sargol saffron VS Spanish varieties

Type

ISO Grade (category)

Saffron Grading Standards by
ISO 3632

Flower Waste

Saffron Style

Our Sargol

I

259.3

-

-

Spanish Coupe

I

>190

Up to 5%

-

Spanish Mancha

II

180-190

Up to 5%

10-15%

SPanich Rio

II

150-180

Up to 10%

15-20%

Spanish Standard

III

110-150

Up to 10%

20-25%

Spanich Sierra

IV

80-110

Up to 15%

25-30%
There are only limited regions of the world where saffron grows well naturally. Iran is a country that produces the very finest and largest quantity of saffron. There are 2 locations in Iran where saffron has grown for 1000s of years in antiquity, one such region is Pampur which is a small beautiful old town approximately 10Km from Srinagar. This location is where historically in Iran the saffron industry got estabilshed originally and today still predominates. Iranian saffron has consistently provided a guarantee of quality to generations of consumers all around the globe who know of its quality and dependability. When you buy our finest Saharkhiz saffron you always know you are getting 100% top quality Persian saffron and this standard is what you will get the year after year without deviation from excellence. Our saffron is certified to international standards and we are always striving to maintain and improve. You need fewer strands of Iranian saffron because of its higher colouring strength and stronger aroma and flavor so in fact it is more economical to use and saves you money whilst also packing more medicinal power potency into your body and your mind too. Iranian saffron is flavoured by the leading chefs due to its higher quality and reliable constant quality, as did the Egyptians, Romans and greeks who also used it for cooking, colouring and also of course as they were well aware of its special medical benefits.