More info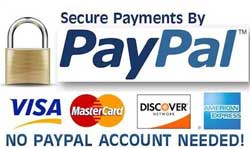 We are pleased to offer you 3 x 1g of the finest raw saffron grade 1 in its powdered form made from filaments & imported here to London from Iran. The very highest standards have been maintained at every stage of cultivation, harvest, drying and packing of this powdered saffron.
This powdered saffron has attained national certification in Iran and additionally international certification by ISO Standards. 
Saharkhiz saffron is a family run business making pure grade 1 Iranian saffron filaments and powder of World renown. The company was established in 1932 by Mr. Saharkhiz in Mashhad, a city in Iran. Since its inception have presented the highest quality saffron filaments, powder and saffron tea. Their quality standards are exceptional & having now been active in saffron production, packaging & export for almost a century,  product quality has and always will remain of vital importance. From 1963 the group was then run by the next generation of the family who expanded the company into a group of companies and factories creating very significant Iranian exports.
All our products sold in this online shop are stocked in our London office in order for fast UK delivery. Your saffron order will be sent by HM Royal Mail and we will dispatch the same day if ordered before 12.00pm, or else the morning of the next working day.

COMPARE IRANIAN SAFFRON & SPANISH SAFFRON
Our Saffron VS Spanish

Saffron Type

ISO Grade

ISO Standards


    Flower Waste

Saffron %
Style to Stigma

Iranian Saffron

I

259.3

-

-

Spanish Coupe

I

>190

 Up to 5%

-

Spanish Mancha

II

180-190

 Up to 5%

10-15%

Spanish Rio

II

150-180

 Up to 10%

15-20%

Spanish Standard

III

110-150

 Up to 10%

20-25%

Spanish Sierra

IV

 80-110

 Up to 15%

25-30%