Think you'd need a greenhouse to grow saffron in the UK? Well think again! It was widely cultivated outdoors in Britain for hundreds of years, with massive plantations giving places like Saffron Walden in Essex & Saffron Hill in East London their names. Bare in mind this included a period when our climate was far colder (e.g. the Thames froze solid every winter), so if the Elizabethan's could grow these, so can you! In fact, just in case you still had your doubts, there is still one commercial plantation growing saffron in Britain, at high altitude in North Wales.
The plant is called "Crocus Sativus" and it flowers in late summer. Growing saffron at home in sufficient quantity is a way to avoid having to buy saffron and also you enjoy the beautiful purple crocus flowers. It is important to keep in mind that the saffron crocus flowers in autumn and prefers full sunshine and a warm climate. It is relatively easy to grow saffron spice at home in the garden in a good soil. Saffron needs to be kept slightly moist whilst the flowering period is underway as otherwise the saffron crocus flowers can shrivel and perish. Saffron can also be grown in a pot, however if you do this it is important that you do not over water the pot as this can water log the roots of the plant and this then suffocates the plant. We sell the finest Iranian saffron ISO certified at the best saffron price guaranteed fresh from the October harvest in Iran.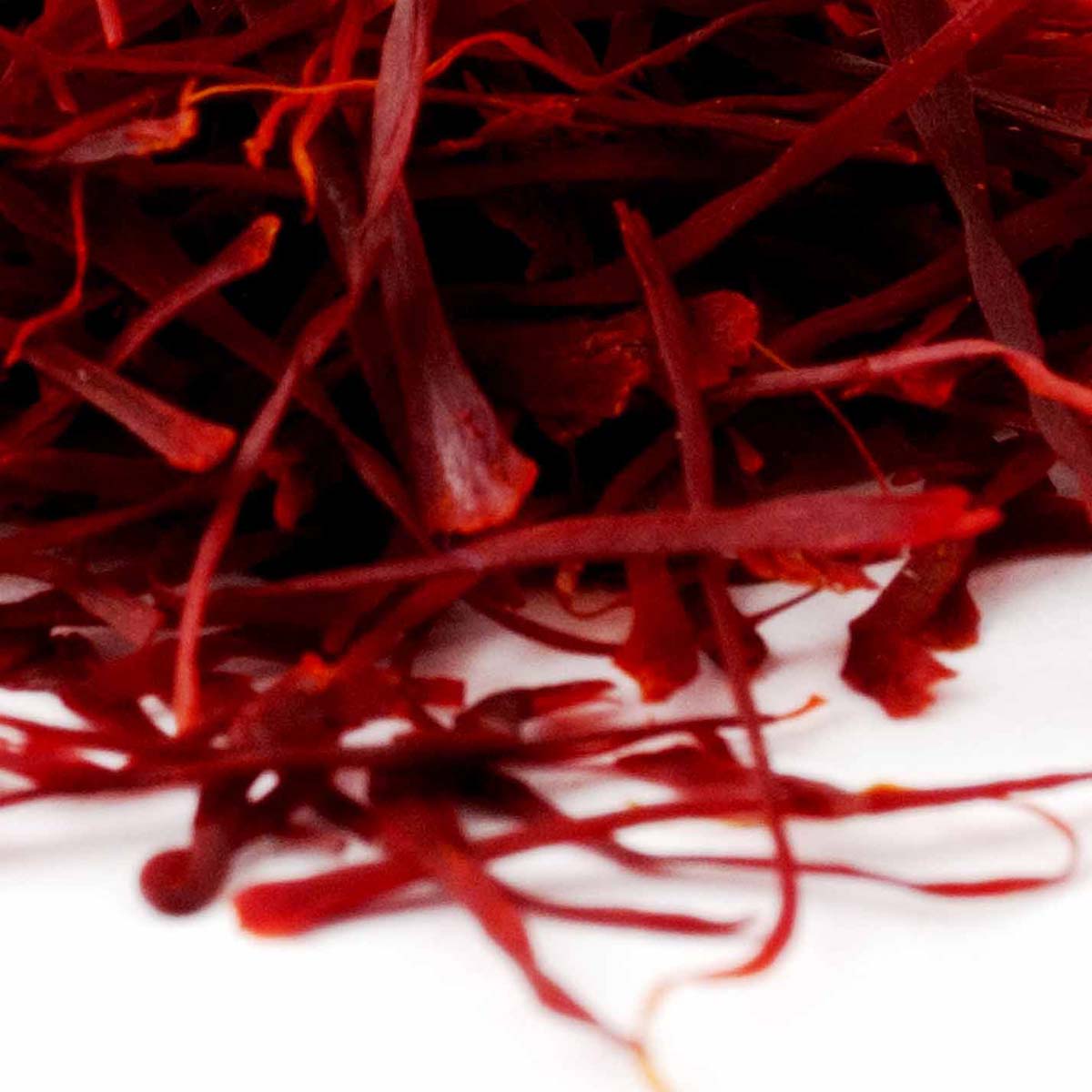 Unlike most annual crops saffron can produce unbroken harvest for up to 15 years in a row if you follow a few simple rules, offering up pretty purple flowers, gorgeous fragrance and harvest literally worth its weight in gold for the 15 minutes it takes to plant them. This makes them, for me, the one crop that offers up maximum reward for minimum work.
All you need is a nice sunny site with really well drained soil, ideally with a neutral pH – the warmer and sunnier the better. I like to dig in plenty of grit or biochar (ground up charcoal) into the ground before planting to ensure a nice quick draining mix that will warm up quicker in summer and prevent these Mediterrenean plants from having their roots sit in cold, wet soil over the winter.
Plant the corms (available from Suttons Seeds in late summer) as soon as they arrive a good 10-15cm deep & water in well. You can even grow 'em in a wide brimmed pot of gritty, pH neutral compost if you are gardening in an area with very acid soil, as long as it is at least 25cm-30cm deep & leave 'em to get on with it. Within 8 weeks you will be rewarded with you first flush of saffron blooms in October or November with flowers carrying on to pop up over roughly a 2 week period.
WHY AREN'T MINE FLOWERING?
Although the plants themselves are very easy to grow, there are a few little tricks to getting them to flower well every year. These are the top tips I use to keep 'em producing even in truly terrible summers like this year.
1) Plant 'em deep – Between 10cm-15cm below ground level.
2) Pick mature corms – Many suppliers will sell you very small corms that won't reach flowering size for 2-3 years. Side step the wait by buying mature corms, that should flower just 6-8 weeks after planting. I have grown mine for Suttons Seeds 3 years on the trot without fail.
3) Don't trim their leaves – The plants produce loads of grass-like leaves between October & April each year. As these die down there is a temptation to trim them off to neaten up the plant. However this will weaken the plant and reduce your chances of flowers.
4) Add tomato fertiliser – Spoil your little plants with a high potash feed like a liquid tomato or rose feed just after they finish flowering and again in March to help bulk 'em up.
5) Cloche protection – Dormant saffron corms are triggered into producing flowers by summer warmth – ideally a 6 week period at 21C. Although this is not a problem in the average UK summer, in particularly terrible ones (like this year) it is worth laying a couple of cloches over the beds between July and August to keep them nice and warm. Other things you can do are to ensure the sunniest site possible, use a dark coloured gravel as a mulch or even try growing them in dark coloured pots (dark colours absorb the sun's heat a little better).
We import direct from Madagascar gourmet grade real vanilla pods and offer a wide range of other organic spices such as Guatemalan green cardamom, Sri Lankan cinnamon sticks, Indian ginger powder, organic saffron tea and saffron sugar candy & more treats from around the globe. We are always extending our range plus our delightful gifts section with many new exciting brands like Bulgarian artisan honey producer Wild Honey of Bulgaria who won Great Taste Gold Star Award 2017 for their incredibly delicious raw honeydew made in Strandtja mountain oak forests in Bulgaria.
Saffron Information Links:
Saffron Price
Saffron Rice
Saffron Health Benefits
Saffron Tea
Saffron Recipes
Test Fake Saffron
Great Taste Awards
Guild of Fine Food
Organic Saffron
Vanilla Pods