Saffron use in cooking recipes is common in almost all cultures for people around the World, however saffron health benefits are another separate characteristic of this amazing spice and you can get these from including saffron in your cooking or eating it raw (some love this but not for all tastes) or drinking saffron tea which is a great way to enjoy a healthy cup of goodness. The spice contains many highly beneficial nutrients and naturally present chemical compounds which promote good health & vitality in the human body yielding a variety of positive healthy saffron benefits. Here is a list of just some of the benefit of using saffron medicinally which dates back into ancient history.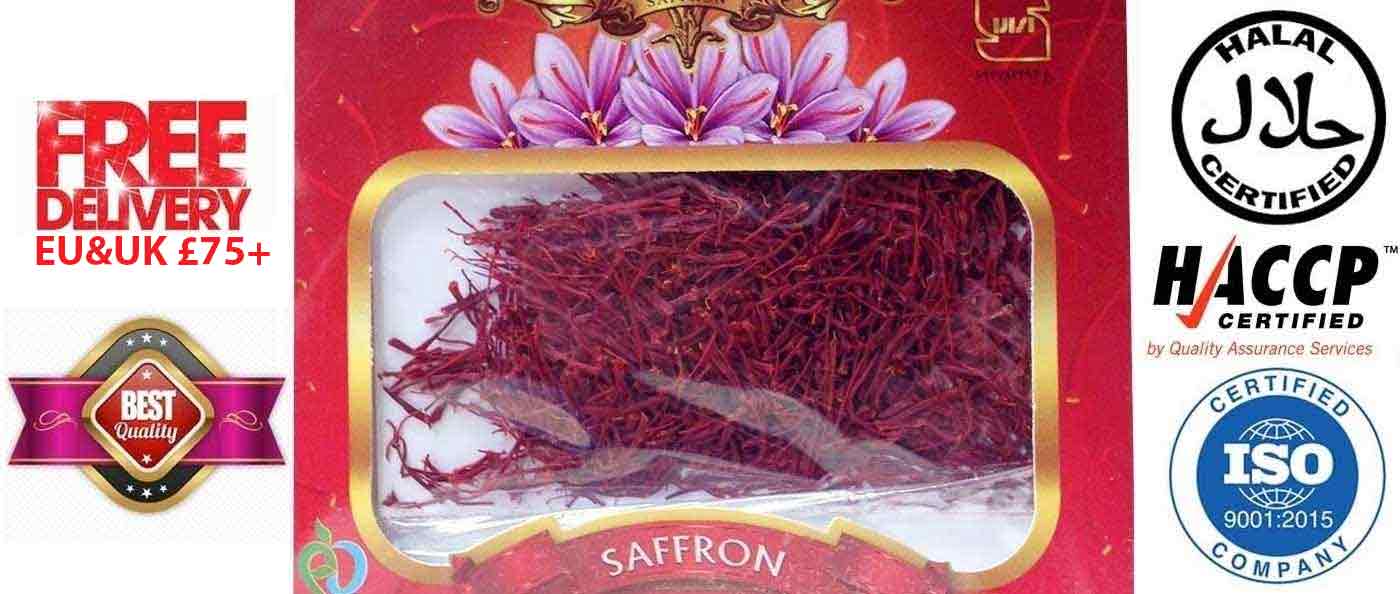 Fighting Disease: The saffron crocus plant and the dried stigmas of the saffron flower which is the saffron spice itself contain high doses of chemical components that help to prevent disease in humans whilst simultaneously promoting general good health, balanced system and general well being.
Benefits of volatile oils: Saffron has within it a variety of naturally occurring essential oils which are also termed "volatile oils" and these include are cineole, pinene and  geraniol. It is this oil that gives the saffron unique flavour however it does a lot more than just give flavour to our taste buds it has a medical side of benefits to these natural oils.
It also contains other chemical components that are in no way volatile and these active chemical compounds include zea-xanthin, lycopene, alpha carotene, beta carotene and carotenoid which have a powerful benefit to humans as an anti oxidant which helps fight diseases and promotes a generally healthy body. Anti oxidants act in a way to halt all free radical reactions taking place as it is these free radical reactions whose by product chemicals cause disease.
Ayurveda: Saffron is the most highly regarded and praised spice in Ayurveda medicine of Asia which dates back to 1000s of years wisdom of natural healing using the herbs that are natural to our World rather than laboratory synthesized chemicals. Ayurveda states saffron as the most powerful and potent of allojas building foods for the human body. Ojas means immunity and vital energy. This is a very precious substance that the body creates through aspects of the digestive process. There are many other medicinal uses.
Its therapeutic benefits include mood balancing and imparting of mental balance in an individual, helping to reduce eating craving and reduce weight, promote higher mental activity to enhance learning ability and memory both short and long term. A good idea is to do a period of detoxification and clear your body from the array of from modern day environment toxic pollutant chemicals all around us.
.
Mind Enhancer: It helps you fight the blues away literally as it boosts mental activity and immune response, shaking off depressions and helping balance your healthy body.

Anticonvulsant: It is used in medicine as an anti convulsant which is not a widely known fact so we thought we would include this in the list.
Potassium: Saffron spice contains a vital element for human health which is potassium. Potassium is one of the most vital elements for human health and vital to all cellular well being in the body, all cell division processes and cellular repair. Potassium also helps keep your blood pressure regulated nicely and fights off heart diseases so there are 2 massive positive benefits there to consider.
Skin Lightening: Saffron is known to posess natural skin lightening powers and can be beneficial for your skin. Here is a nice technique to try out at home  Prepare the following mixture:
1 teaspoon Sandal Wood powder
3-4 saffron filaments
2 teaspoons milk.
Then you go and wash your face as you normally would do and dry it then apply the mixture as a mask to your face and leave it on for 20 minutes. Repeat this once a week for the best results..
Skin lightening technique: Place 3-4 saffron filaments in milk and allow to soak for 2 hours. Rub the milk over your face, neck or body, wherever you decide is fine and leave on for 3  minutes then rinse off your face and clean and dry your face. If you do this regularly over time you will see your skin become lighter in tone and fairer in completion.
We import direct from Madagascar gourmet grade real vanilla pods and offer a wide range of other organic spices such as Guatemalan green cardamom, Sri Lankan cinnamon sticks, Indian ginger powder, organic saffron tea and saffron sugar candy & more treats from around the globe. We are always extending our range plus our delightful gifts section with many new exciting brands like Bulgarian artisan honey producer Wild Honey of Bulgaria who won Great Taste Gold Star Award 2017 for their incredibly delicious raw honeydew made in Strandtja mountain oak forests in Bulgaria.
Saffron Information Links:
Saffron Price