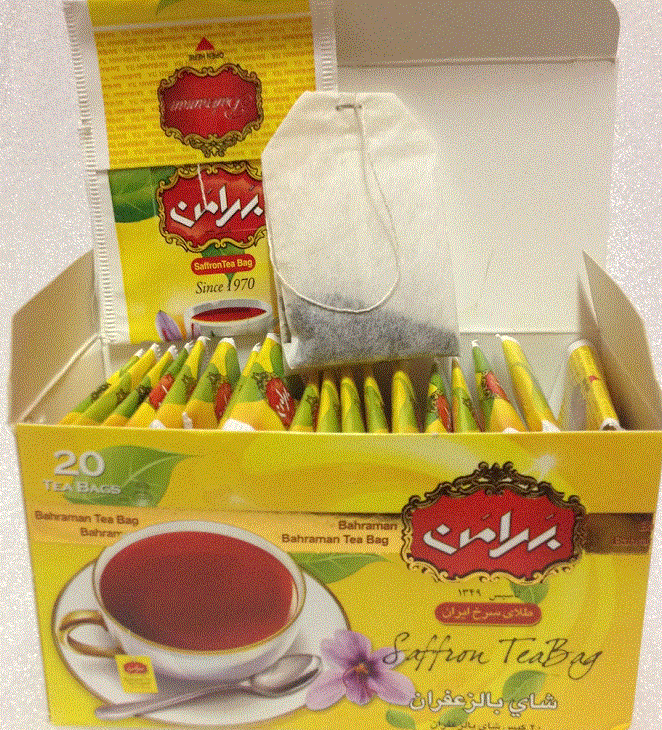 Healthy Heart
We sell finest saffron tea and it lowers cholesterol in the arteries of the body and reduces your risk  of heart diseases. It helps to thin the blood and this in turn helps to cleanse the blood itself. Drinking saffron tea daily lowers the risk of strokes, heartattacks. An easy way to prepare this is using saffron tea bags which are quick and easy.
Antioxidants
The brilliant gold colour of saffron is due to the presence of the natural drug Crocin, a chemical compound in the crocus flower which is concentrated in the stigma female reproductive organ of the flower (which is picked and dried as saffron spice). Crocin is a powerful antioxidant which helps purify the body. Also present in saffron are Carotenoids, the natural yellow pigment giving a certain hue to saffron spice.
Pain Relief
When you buy saffron tea another benefit for females is it acts as a menstruation inducer and reliever of pain. Its powerful effect means  that it is suggested pregnant women should not take this for risk of complications like abortion in rare cases.
Anti-Depression

Saffron Tea has been proven to be an anti depressant acting on the nerves to produce a very potent calming effect on the person 100% naturally without artificial lab made chemicals. And the good thing with the Saffron Tea is that it occurs naturally. The regular drinking of saffron tea helps you prevent depression . This medicinal use of saffron dates back centuries in ancient history and is well documented.
High Blood Pressure
It is proven to reduce your blood pressure. The naturally occurring chemical Crocetin which is in saffron spice is the active chemical that lowers the pressure in the blood. Regular drinking of  Saffron Tea keeps your blood pressure healthy.
Aphrodisiac
Saffron  tea has noted aphrodisiac qualities. It boosts the libido and also promotes mental balance and wellness so all round a positive beneficial addition to your life. Purchase saffron tea bags today, it will be the start of a happier healthier tomorrow. Some men and women say they have seen weight loss drinking saffron tea.
Saffron Tea Preparation:

8 tea spoons of loose leaf black tea

8 cups of water

8 cardamom pods

8 teaspoons of brown sugar

1/2 teaspon of saffron threads
Bring to the boil 8 cups of water with the 8 cardamom pods, brown sugar and saffron threads. Once boiling immediately reduce to a simmer until the volume of liquid reduces to half. Now it is time to add the loose leaf tea, turn off the heat and leave to rest with the lid on the pan for about 10 minutes. Pass through a tea strainer to take away the loose tea leaves and spices, serve hot. Optionally add a sprinkle of saffron threads to garnish the saffron tea. Saffron tea is a delightful drink first invented by Arabic culture. It is very healthy and has a clean and pleasant taste and is very refreshing.
Iced Saffron Tea & Peach Recipe
We import direct from Madagascar gourmet grade real vanilla pods and offer a wide range of other organic spices such as Guatemalan green cardamom, Sri Lankan cinnamon sticks, Indian ginger powder, organic saffron tea and saffron sugar candy & more treats from around the globe. We are always extending our range plus our delightful gifts section with many new exciting brands like Bulgarian artisan honey producer Wild Honey of Bulgaria who won Great Taste Gold Star Award 2017 for their incredibly delicious raw honeydew made in Strandtja mountain oak forests in Bulgaria.
Saffron Information Links:
Saffron Price
Saffron Health Benefits