More info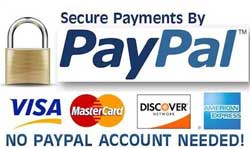 25g Iranian Saharkhiz pack of finest grade 1 sargol saffron grown on organic saffron farms in Iran using no chemical fertilizers or additives.
Saharkhiz saffron is a family run business making pure grade 1 Iranian saffron filaments and powder of World renown. The company was established in 1932 by Mr. Saharkhiz in Mashhad, a city in Iran. Since its inception have presented the highest quality saffron filaments, powder and saffron tea. Their quality standards are exceptional & having now been active in saffron production, packaging & export for almost a century,  product quality has and always will remain of vital importance. From 1963 the group was then run by the next generation of the family who expanded the company into a group of companies and factories creating very significant Iranian exports.
In the production of this sargol saffron the highest quality standards have been adhered to ISO 3632 saffron standard. We are proud to offer you for sale the Worlds finest quality sargol saffron from Iran, produced using the most modern methods. 
Color powering in 440 n.m.:225-268
Moisture: 8% max
Nitrogen: 2.4-2.7
Produced in Iran